Shieldcoat™
SHIELDCoat™ is Miller Hybrids' proprietary seed treatment mixture. Different hybrids or soybean varieties could be treated differently, however all treatment mixes are comprised of industry leading fungicides and insecticides to provide enhanced protection to the seed and seedling during these vulnerable stages. All seed treated with SHIELDCoat™ could qualify for 100% replant incentives. Ask your dealer to learn more.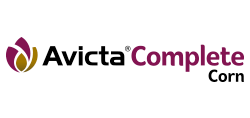 Avicta® Complete Corn
​Avicta® Complete Corn nematicide/insecticide/fungicide seed treatment offers triple protection against nematodes, insects and diseases. It's available through Miller Hybrids with Cruiser 250 plus Vibrance. Avicta Complete Corn seed treatment combines an Avicta nematicide and CruiserMaxx® Corn 250 (Cruiser® 5FS insecticide containing a rate of 0.25 ai/seed of thiamethoxam, plus Maxim® Quattro fungicide, the most robust seed treatment fungicide on the market). Avicta Complete Corn provides growers with an innovative, convenient seed-delivered technology that works instantly to protect corn seedlings from the first day of planting.
Avicta Complete Corn is an on-seed application of Avicta Duo Corn nematicide/insecticide and Maxim Quattro. Avicta Complete Corn 250 is a Restricted Use Pesticide.

Clariva® Complete Beans
Delivers lethal, season-long protection against SCN
Enhances the performance of SCN-resistant varieties that are facing overuse
The genetic source PI88788 found in more than 95% of SCN-resistant varieties is losing efficacy
Delivers an average yield increase of 2.6 bushels-per-acre (bu/A) compared to an insecticide/fungicide seed treatment alone; in some fields, yield increases of more than 10 bu/A have been observed
Combines with Mertect® 340-F fungicide for increased activity against sudden death syndrome (SDS)
Provides superior protection against damaging insects and diseases during the critical early-growth stage
Optimizes root health and plant vigor for better emergence, stand, stress tolerance and overall performance